Assistant Teaching Professor of Spanish
Assistant Director, Spanish Basic and Intermediate Language Programs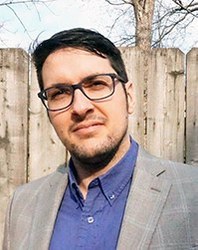 PhD, Spanish, Indiana University / Universidad de Sevilla (cotutela)
MA, Spanish, Indiana University
MA, Teaching Spanish as a Second Language, Universidad de Sevilla
BA, Spanish, Universidad de Sevilla
I recently earned a PhD in Hispanic Literatures & Cultural Studies with a minor in Portuguese from Indiana University-Bloomington. My dissertation title is "Martyrdom and Testimony in Central America during the Cold War: El Salvador, Guatemala, and Nicaragua (1970-1990)." My research focuses on testimonial discourses from a Transatlantic point of view.
Before becoming a teaching faculty member at Penn State, I taught Spanish language, linguistics, and Hispanic culture at the University of Malta and Indiana University, along with summer study abroad programs in Spain, Mexico, and the Dominican Republic.
Publications
"Miguel Mármol, aspirante a mártir marxista: Testimonio y verdad en

 

Miguel Mármol

 

(1972), de Roque Dalton."

 

Revista Canadiense de Estudios Hispánicos,

 

vol.

 

45, n. 3, 2022 (forthcoming).
"En el umbral del horror: Técnicas y funciones del terror en

 

Autobiografía del esclavo

 

de Juan Francisco Manzano."

 

Latin American Research Review, vol. 56, n. 1, 2021, 113-125.